Advantages:
Netlon gabions and mattresses with their simplicity of construction, inbuilt permeability and flexibility characteristics, offer a wide range of applications ranging from gravity earth retaining wall to river and coastal protection. Being of high strength polymer and its inherent chemicals inertness, it is ideal for ground engineering applications.

Characteristics
Resistant to all naturally occuring soil acids and alkalis ranging from pH 2 to pH 9.

Complete corrosion resistance

Flexibility to allow differential seetlement

Lightweight and easy to handle on site.

Supplied in collapsed form for speedy assembly on site.

UV Stabilised

Available in rectangular, square and tubular forms.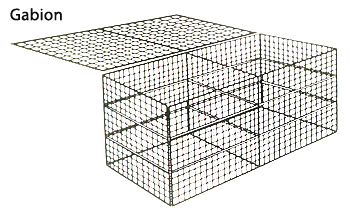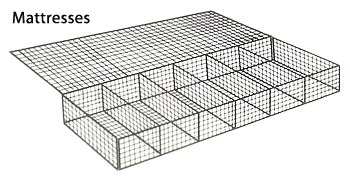 Netlon Gabions as gravity earth retaining wall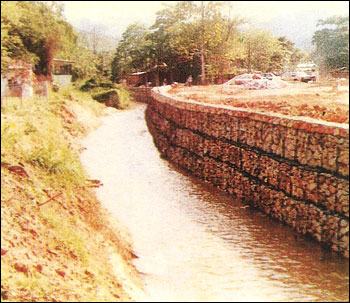 River Bank Protection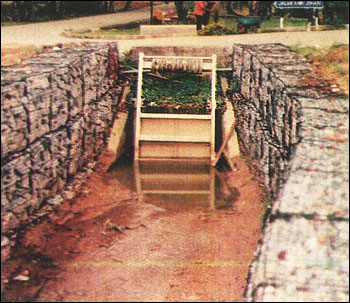 Outlet Protection